by Mason Voth • EMAWOnline – Managing Editor – @TheRealMasonV
1. TEXAS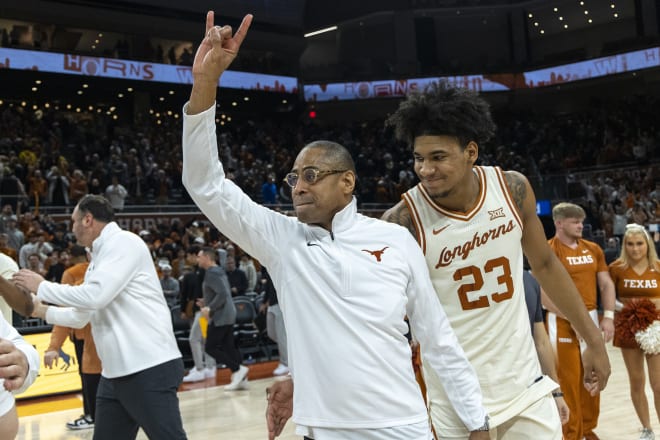 Mason: 1 | Alec: 1 | Gabe: 1
Gabe: First place in the league standings belongs to the Texas Longhorns and first place in the advanced analytics does, too. I still would bet on multiple teams sharing the league title, but Texas has multiple guys on any given night that can deliver a huge performance. Without Chris Beard coaching anymore, the Longhorns have crept into being a top-100 team in adjusted tempo, which suits their talent well with the guard play of Tyrese Hunter, Marcus Carr and Sir'Jabari Rice.
2. KANSAS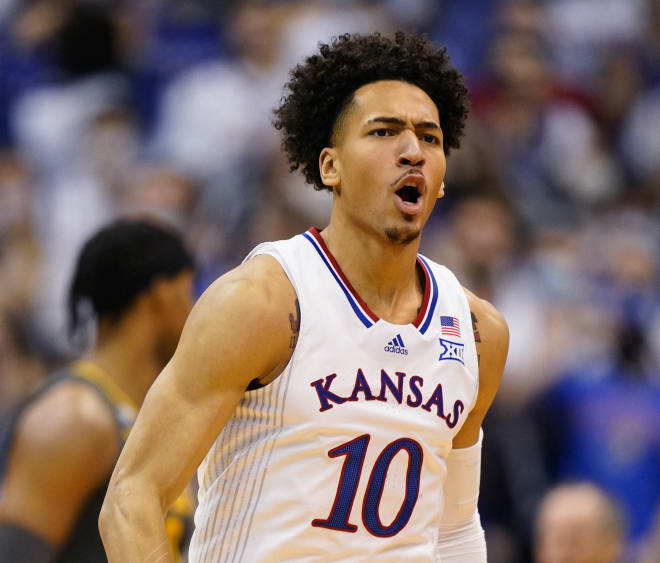 Mason: 2 | Alec: 2 | Gabe: 2
Mason: Bill Self is the key to Kansas being this high, number two is Allen Fieldhouse. Those two things give Kansas an advantage over most teams in the Big 12. Jalen Wilson is putting the team on his back right now and the Jayhawks aren't getting enough help for him away from Allen. Tonight's Big Monday battle between Kansas and Texas will tell us a lot.
3. IOWA STATE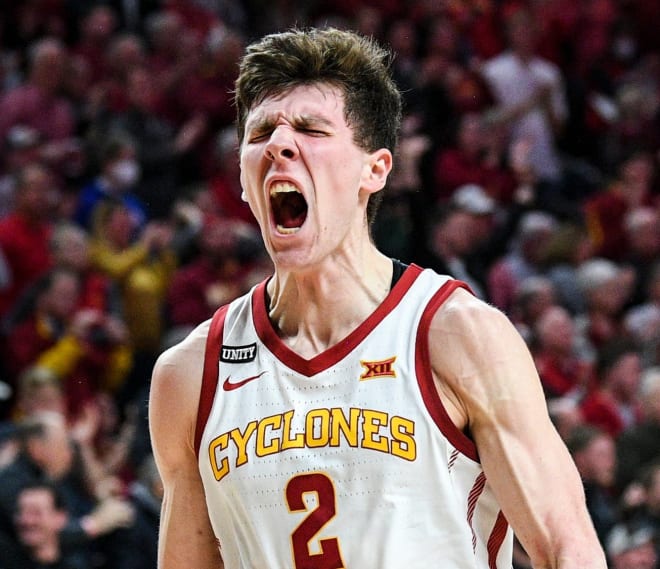 Mason: 3 | Alec: 3 | Gabe: 3
Alec: Iowa State had a real weird week. The were the first team to fall victim to Texas Tech this season, and making matters worse is that the Cyclones saw a large lead slip away through most of the second half. But Hilton Magic helped push them to a win over Kansas on Saturday, and that keeps Iowa State in the hunt for a league title.
4. K-STATE
Mason: 4 | Alec: 4 | Gabe: 5
Alec: Kansas State was a tough team to place. The Wildcats have lost three straight Big 12 games, but they are against my top-3 teams in the conference. The Wildcats do see the schedule soften a bit this week with an injured TCU team coming to town before going on the road to play at Texas Tech, though that's far from a guarantee, just ask Iowa State.
5. BAYLOR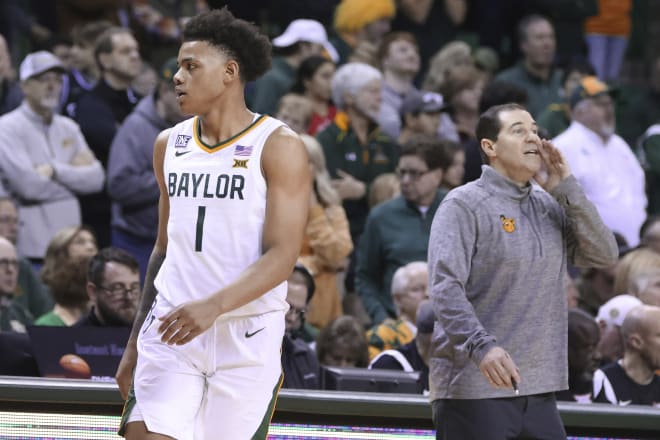 Mason: 5 | Alec: 5 | Gabe: 4
Gabe: One of the top 5 offenses in college basketball resides in Waco, Texas, with a trio of guards that are able to put pressure on any opposing defense. Every single game in the Big 12 it feels like at least one of Keyonte George, Adam Flagler or LJ Cryer will go off. Still, a less-than-stellar defense that doesn't match those during their title-contending seasons exists, making it harder to see the Bears stringing long winning streaks together to win the Big 12 title.
6. TCU
Mason: 6 | Alec: 6 | Gabe: 6
Mason: Now we are getting to teams that probably aren't going to win the league. TCU can beat anyone in the Big 12 and is going to finish with some great wins on their resume, but they are banged up, shoot the ball horribly and aren't consistent enough to be a real threat to win the league.
7. WEST VIRGINIA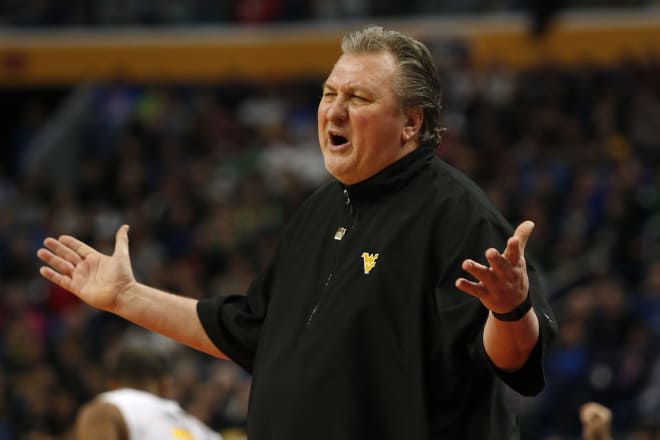 Mason: 7 | Alec: 8 | Gabe: 7
Gabe: West Virginia came into the season with question marks on the offensive side of the ball. I didn't believe in their guard play and thought they would struggle against the backcourts of Baylor, TCU and Iowa State, but they've been solid. What I failed to consider was that the Mountaineers top six rotation pieces would all be seniors, a simple thing that has allowed them to remain steady through ups and downs this season. They should be an NCAA Tournament team and can lock up that status with plenty of big win opportunities down the stretch.
8. OKLAHOMA STATE
Mason: 8 | Alec: 7 | Gabe: 8
Alec: You can throw claims of recency bias at me for saying that I would buy Oklahoma State stock, but the Cowboys have won three in a row and have won 6-of-7 games with their only loss coming at Texas. Mike Boynton seems to have figured some things out on the offensive side with Oklahoma State scoring over 70 points in four straight games.
9. OKLAHOMA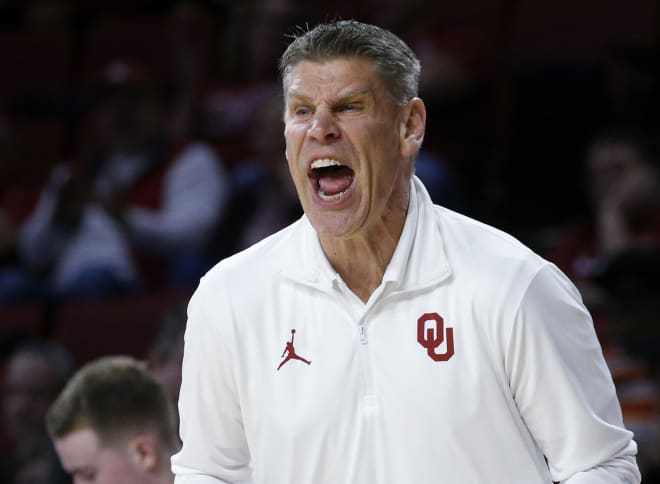 Mason: 10 | Alec: 9 | Gabe: 9
Mason: I have the Sooners last because they just got thrashed by one of the bottom teams in the league and fan support for Porter Moser seems to be at a dangerous low. Oklahoma is fortunate to have one more win than Texas Tech currently, but if the two teams played right now I would take the Red Raiders. Tanner Groves isn't consistent enough and Grant Sherfield can't do it all for the Sooners.
10. TEXAS TECH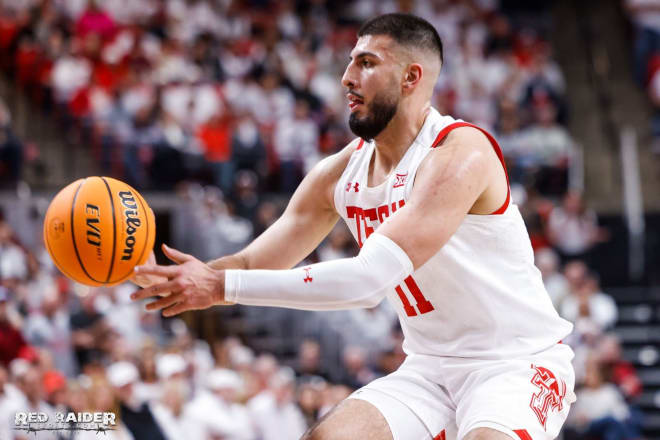 Mason: 9 | Alec: 10 | Gabe: 10
Alec: The gap between Texas Tech and Oklahoma isn't very small. In fact, I wouldn't have a gripe if somebody wanted to put Tech ahead of Oklahoma. But the Red Raiders got destroyed in the second half vs. Baylor on Saturday, so I'm keeping them at 10 this week. They get Oklahoma State on the road on Tuesday, but I think the game vs. Kansas State on Saturday in Lubbock is a bit sneaky.
Comments
comments