by Mason Voth • EMAWOnline – Managing Editor – @TheRealMasonV
With football season just under four months away from kicking off still, sportsbooks are starting to roll out their win total projections for 2023. Before analyzing the totals and my over/under prediction, here is a look at Big 12 title odds from FanDuel for 2023.
Win totals are from Draft Kings
2023 Big 12 Championship Odds (FanDuel)
| Team | Odds |
| --- | --- |
| Texas | +115 |
| Oklahoma | +330 |
| K-State | +470 |
| Texas Tech | +1200 |
| TCU | +2000 |
| Baylor | +2000 |
| Iowa State | +4000 |
| Kansas | +4000 |
| UCF | +5000 |
| Cincinnati | +5000 |
| Oklahoma State | +6000 |
| West Virginia | +7000 |
| Houston | +8000 |
| BYU | +10000 |
TEXAS – 9.5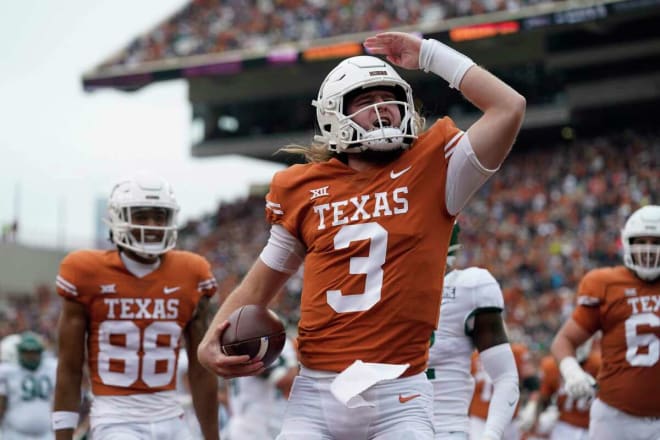 Case for the Over: It is pretty easy to make a case why Texas should go over every year. They have the most talent in the league and the most financial support in the league, but it has now been 14 years since the Longhorns reigned supreme in the conference. Since then, five different Big 12 teams have won the league, and four teams have won it multiple times. If Quinn Ewers finds the form that made him the top prospect in the country, Texas can win the Big 12 and fight for a playoff spot.
Case for the Under: This is Texas we are talking about and they are notorious underachievers, it is just what they do. It also doesn't help that they have to make a road trip to Tuscaloosa to face Alabama early in their season. Oklahoma will be out for revenge from last year's embarrassment in Red River, and K-State will look to take down Texas in their last chance for a while. The Cats haven't beaten Texas since Charlie Strong's last season of 2016.
Prediction: Under
OKLAHOMA – 9.5
Case for the Over: It is easy to see how Oklahoma can get to 10 wins in 2023, but it takes a lot of things going right. The Sooners play a weak non-conference slate and if Dillon Gabriel stays healthy they have a possible all-Big 12 quarterback behind center. It will also be year two for Brent Venables who can now settle in and have his defensive reset continue to take over.
Case for the Under: Gabriel has failed to stay healthy during his college career, plus things were a mess for the Sooners last season. It is difficult to see a team jump from six wins to 10 in a conference that will feature tough tests like K-State and Texas and also a hostile road trip to Oklahoma State. That doesn't even consider the random oddities that come with being the top team on every school's schedule.
Prediction: Under
K-STATE – 8.5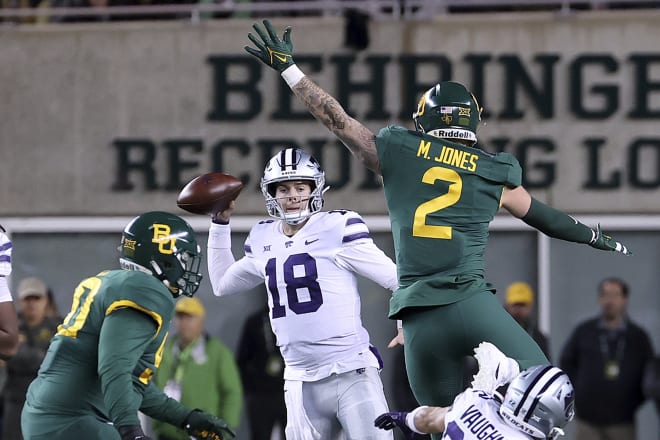 Case for the Over: Will Howard picks up where he left off, Treshaun Ward and DJ Giddens are able to make up for Deuce Vaughn's lost running back production and Keagan Johnson elevates the wide receiver room. K-State has one of the best coaches in the league and he proves it by carrying the Wildcats to another successful year.
Case for the Under: Howard regresses some from his performance a season ago, and K-State feels the absence of studs like Vaughn and Felix-Anudike Uzomah, as well as Julius Brents, which means the defensive replacements can't get things figured out and the Wildcats come up short of matching last season's regular season win total.
Prediction: Over
TEXAS TECH – 7.5
Case for the Over: The Red Raiders build off of Joey McGuire's first season and ride the wave to another eight-win season. This year their big wins won't feel so fluky, like last season against Texas or against a lifeless Lane Kiffin and Ole Miss. I think McGuire is the real deal and I am with the oddsmakers in thinking Tech is a top-four team in the Big 12 this season.
Case for the Under: The Red Raiders have a really tricky schedule this season, with conference matchups against K-State and at Texas, as well as long trips to Morgantown and Provo. Oh and Oregon comes to Jones AT&T Stadium in week two of the season.
Prediction: Over
TCU – 7.5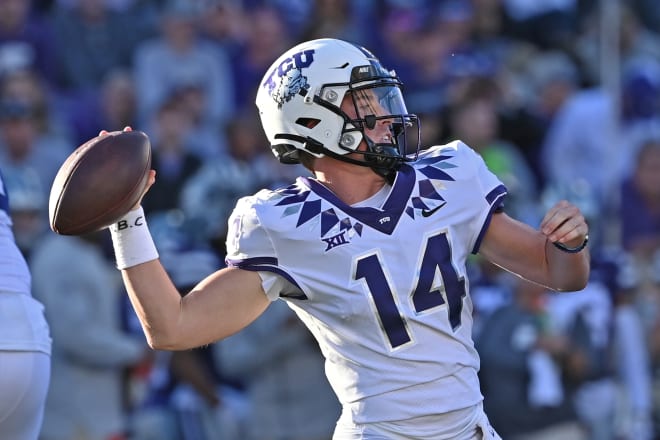 Case for the Over: If you thought Sonny Dykes flexed his muscle and coaching prowess last season, he will do an even better job if he can replenish TCU to the level of replacing eight NFL Draft picks. It will also require Chandler Morris to show why he won the starting job over Max Duggan last season before an injury in game one against Colorado.
Case for the Under: The case is kind of laid out above. TCU loses a ton of talent, including the major difference makers in their national runner-up season from 2022.
Prediction: Under
BAYLOR – 7.5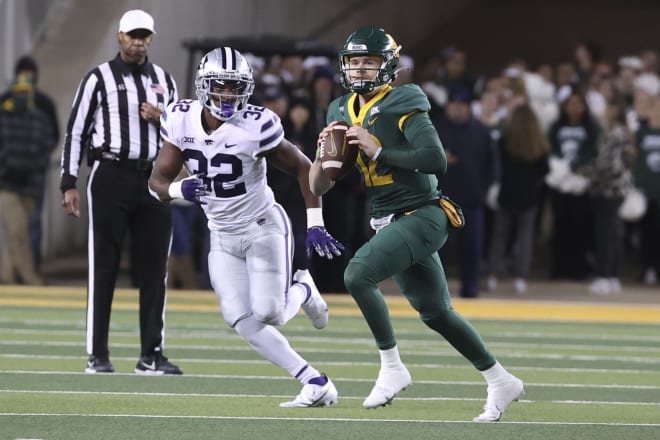 Case for the Over: It feels like we will know if the Dave Aranda experience works at Baylor or doesn't after this season. With a strong second season that saw the Bears win the Big 12, it was followed up with a woefully unimpressive 2022. Blake Shapen will have to step up, or maybe a different quarterback steals the job at some point.
Case for the Under: It just feels like Aranda doesn't have the juice to be the guy at Baylor, and although they were mostly meant as jokes last season, maybe there is some truth to the idea that Joey McGuire was the key to Baylor's success.
Prediction: Under
UCF – 6.5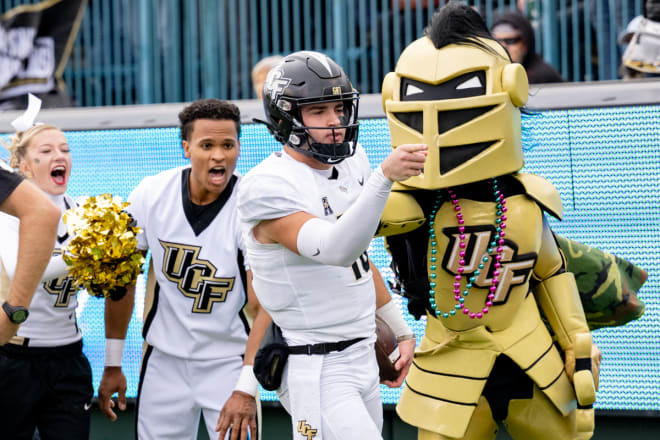 Case for the Over: This is a fairly low total for a team that has a head coach that is proven in the game and a program that has been very consistent over the last decade. John Rhys Plumlee returns at quarterback and the Knights are ready to prove they belong in the Big 12 during year one.
Case for the Under: This isn't the American anymore, and road trips to Temple, SMU and East Carolina have turned into trips to K-State, Oklahoma and Texas Tech this season. Playing three of the projected top four all on the road is not fun for your first season in the Big 12.
Prediction: Over
KANSAS – 6.5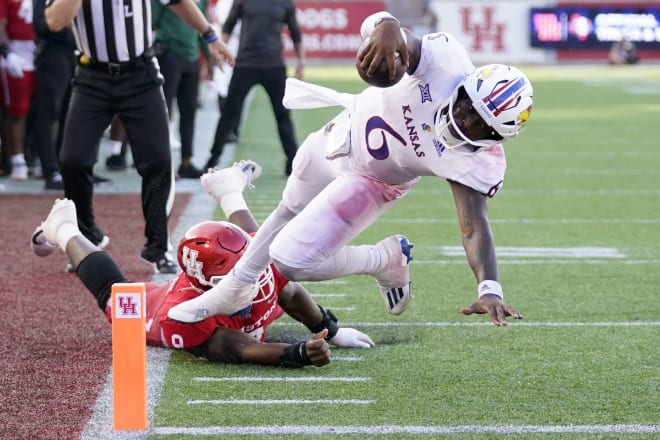 Case for the Over: Lance Leipold is one of the coaches that I would throw in the upper-echelon of coaches in the Big 12. He proved himself in just his second year in Lawrence by taking the Jayhawks to a bowl game, now the next step is finishing above .500 for the first time since 2008. Jalon Daniels will need to continue to improve and the Jayhawk defense will need to find more ways to tighten some more screws.
Case for the Under: This is a tough scheduling year for the Jayhawks. A revived Illinois team comes to Lawrence in week two, then the Jayhawks hit the road for the third straight year to face a non-Power 5 opponent in Nevada, who experienced a down 2022 but is in the second year under former Oregon assistant Ken Wilson now. Also, Kansas faces all four projected top-end finishers in the Big 12 this season.
Prediction: Under
OKLAHOMA STATE – 6.5
Case for the Over: He is Mike Gundy and consistency is his middle name. Gundy has won at least 7 games every season he has been at Oklahoma State, except for year one. That was in 2005. The Cowboys have to figure out who their quarterback is, if they do that Gundy can probably find a way to seven wins.
Case for the Under: There are a lot of reasons why this could be Oklahoma State's worst season in almost 20 years. The aforementioned quarterback situation, Gundy seems to get crankier with the direction of college football and is liable to say some things that really turn off 18-22-year-olds in 2023. The trend in the last half of 2022 wasn't great for the Cowboys and then a mass exodus of players took place, I am assuming that carries into this season. They also have a tough non-conference matchup on the road at a rejuvenated Arizona State.
Prediction: Under
BYU – 6.0
Case for the Over: Head coach Kalani Sitake loves to take big risks in games. If BYU wins seven games or more in 2023 it is because they found themselves in multiple close games and Sitake was able to gamble and hit in most situations.
Case for the Under: A road trip to Fayetteville to face Arkansas in the non-conference doesn't help your chances as a Cougar fan. Then you have to really squint to see how BYU wins five games in the Big 12 in their first season. I think this is likely a major adjustment year for the Cougars and I will be interested to see if Sitake sees a second year in the Big 12.
Prediction: Under
IOWA STATE – 5.5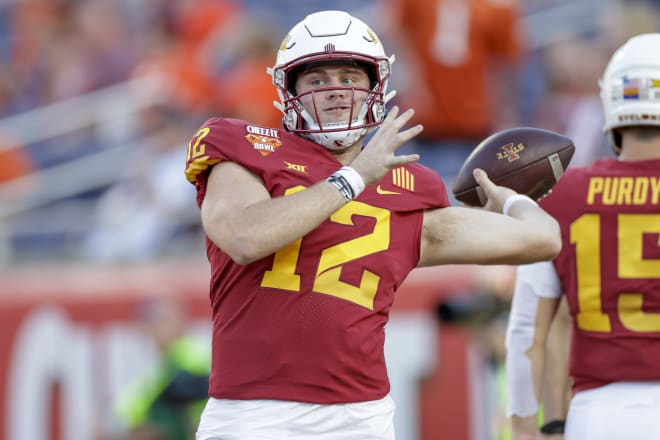 Case for the Over: It isn't the toughest schedule for the Cyclones in 2023, as they will face a lot of the teams that seem like toss-ups in terms of will they or won't they be good. It will also take the quarterback situation being figured out in Ames, plus a receiver filling Xavier Hutchinson's void. The defense will have to put together another lights-out season as well.
Case for the Under: Hunter Dekkers' struggles rage on in 2023 and set the Clones behind the eight-ball early and it is tough to replicate last season's defensive dominance that lost a player to the first round of the NFL Draft.
Prediction: Over
WEST VIRGINIA – 4.5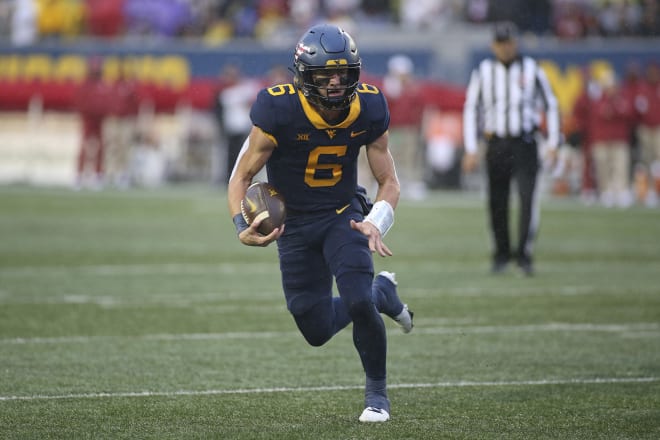 Case for the Over: Neal Brown coaches like his hair and his pants are on fire from the hot seat he sits on and the Mountaineers play incredibly inspired football. It also seems like the Mountaineers may have found something in quarterback Garrett Greene at the end of last season.
Case for the Under: Neal Brown is a dead man-walking at West Virginia and apathy comes early for West Virginia. Brown is fired in the middle of the season and the team starts to consider where they transfer. Also, West Virginia continues to make the worst scheduling decisions in Power 5 football with two of their three non-conference games coming against P5 opponents Penn State and Pitt.
Prediction: Under
HOUSTON – 4.5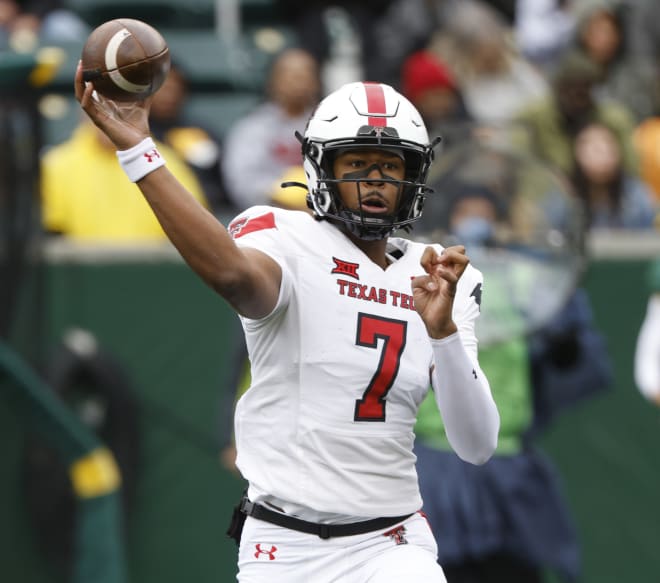 Case for the Over: It is a gettable schedule for the Cougars and Texas Tech transfer Donovan Smith showcases his skills at quarterback.
Case for the Under: Houston could go the way of the other newcomers to the league who were good enough in their previous homes, but will take a year or more to adjust to their new life at the Power 5 level.
Prediction: Over
CINCINNATI – 4.5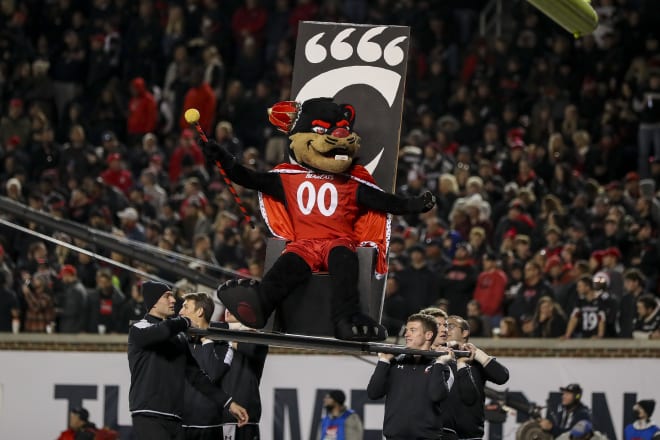 Case for the Over: It is an easy schedule that eases Cincinnati into life in the Big 12, they face their former AAC mates as well as BYU, plus Oklahoma State, Iowa State, West Virginia, Baylor and Kansas make up the rest of the conference slate.
Case for the Under: Scott Satterfield was a really uninspiring hire to replace Luke Fickell, which was odd for a school that has made some really good hires in the last 20 years. Throw them in the boat of BYU and Houston who have adjustments to make to life in the Big 12. Things could be really scary for Cincinnati who looked geared up and ready for the move to the Big 12 two seasons ago when they were in the playoff, but now they might be perennial bottom feeders in their new home.
Prediction: Over
Comments
comments