Join K-ROCK for "One More Song!"
Manhattan City Park is preparing the Wefald Pavilion for it's first two-day music festival this weekend, Friday October 6th and Saturday October 7th. The event is sponsored by the Rock On Prairie Fest, a music festival that raised funds for Special Olympics and was held for the past 8 years near Dwight, KS.
The "One More Song" festival features a veritable who's who of the local and regional rock scene with more than 15 live bands set to take the indoor stage this weekend. You'll also be able to purchase food, drinks and swag from the bands and various vendors. Proceeds from the concerts will go to Special Olympics and the Manhattan Sports Club.
Music begins at 6pm and ends at 11pm each night.
Click here for tickets: ONE DAY PASSES ARE $20 or $35 FOR A TWO DAY PASS
FRIDAY LINE UP:
Plastique
Delicious Friction
BlackBird Fields
Spoken Nerd
Red Kate
Godzillionaire
SATURDAY LINE UP:
Blood Daubers
Dave Spiker
Dave Zerfas
Stoney Doom
MR. & MRs.
Bleed The Victim
Soiled Doves
White Line Nightmares
They Watch Us From The Moon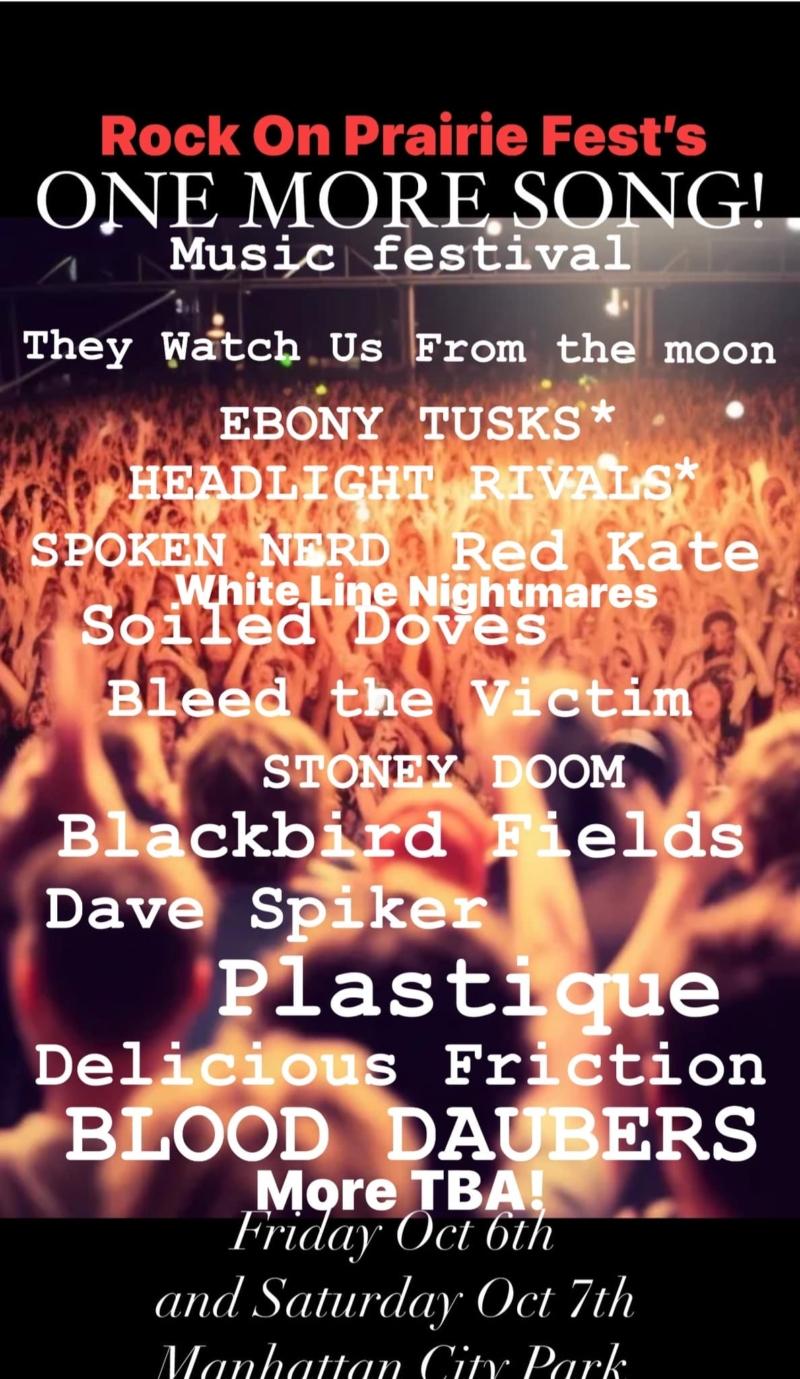 Comments
comments