by Mason Voth • EMAWOnline – Managing Editor – @TheRealMasonV
As most rosters in the Big 12 near capacity, we have a clearer idea of what the teams might look like in year one of the "new but old Big 12." Below, I will take a crack at ranking the teams 1-14 and giving a little info on each as best as I can.
One thing to note about the Big 12 this upcoming season, six teams have top 30 recruiting classes and of the nine teams that have a high school recruit in the class of 2023, seven are inside the top 50. TCU and Texas Tech are 52nd and 74th respectively.
In addition to high school recruiting, 11 of the top 50 transfers (CBS Sports) in college basketball this season are committed to playing at Big 12 schools this upcoming season. Including the top transfer in the portal, Hunter Dickinson of Michigan who is now at Kansas.
1. KANSAS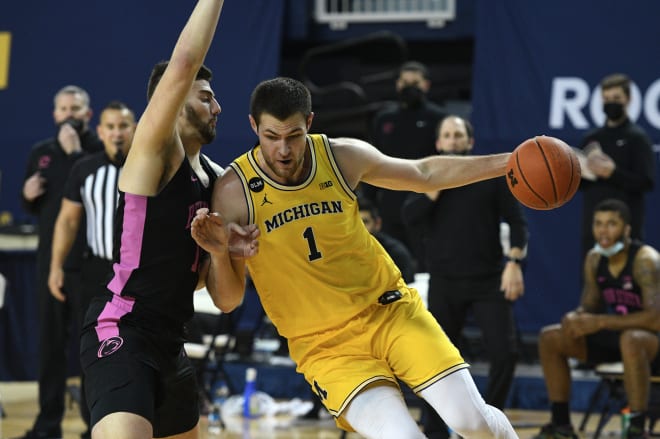 Everyone knows my rule about the Jayhawks, I will always pick them to finish first in the Big 12 until they are dethroned for multiple years in a row. That is yet to happen and despite the buzz about Baylor and Texas last year, Kansas still reigned supreme in the Big 12.
Somehow the league is going to be even tougher in 2024 and moving forward, but I still have the Jayhawks as the crown jewel of the Big 12.
Why do the Jayhawks hold onto the top spot in the Big 12 despite losing Jalen Wilson and Gradey Dick? Because they have the best incoming high school class in the Big 12 at No. 7 overall and the transfers they landed were some of the most sought-after in the portal.
Hunter Dickinson
 was mentioned above, he averaged 18.5 points per game and 9.0 rebounds per game at Michigan last season and immediately gives the Jayhawks consideration for the No. 1 ranked team when the season opens. The Jayhawks also added 
Nick Timberlake
 from Towson, who averaged nearly 18 points per game and shot 41% from three at Towson in his fifth season of college basketball last year. The other major transfer in the class is 
Arterio Morris
 who ditches Texas for the Jayhawks. Morris was the No. 12 overall player in the class of 2022 but only played 12 minutes per contest with the Longhorns in 2023.
2. HOUSTON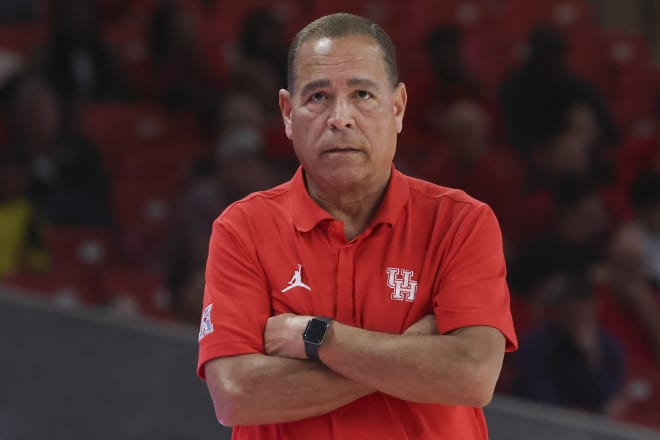 Houston tied with K-State at No. 27 in the final national rankings for 2023 high school recruiting, and the three four-stars that Kelvin Sampson adds to his roster might be expected to contribute immediately. The Cougars lose Marcus Sasser and Jarace Walker to the NBA Draft, as well as Tramon Mark to the transfer portal.
Two important returners for the Cougars will be Jamal Shead and J'Wan Roberts, both players that scored 10 points per game last season but will need to take big leaps to help carry the Cougars. Baylor transfer LJ Cryer will also assume a large role in trying to make sure the Cougars don't drop off in their first season in the Big 12.
The way I see it, Houston will still be really good but the roster has a lot of guys in new roles and they are in a whole new league (literally and figuratively) playing in the Big 12 every night as opposed to the AAC.
3. BAYLOR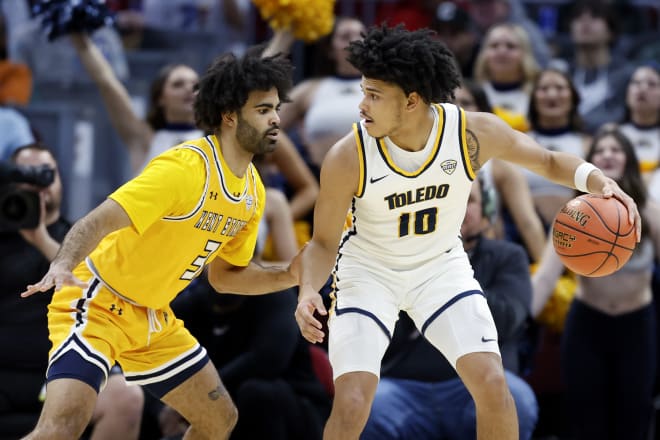 Baylor got off to a slow start in the early portion of Big 12 play in 2023 and after finding themselves late, laid a massive egg at the Big 12 Tournament and eventually were ousted by Creighton in the second round of the NCAA Tournament.
The Bears have to replace a lot in 2024 though, Adam Flagler and Keyonte George are headed to the NBA Draft, LJ Cryer transferred to Houston and Flo Thamba graduated.
But Scott Drew was able to restock in a major way, adding two five-star recruits in Ja'Kobe Walker and Yves Missi, with a strong four-star from Sunrise Christian in Miro Little closing out the No. 9 overall recruiting class.
Baylor also had success in the transfer portal adding RayJ Dennis of Toledo who can score (20 points per game) and dish it out (six assists per game). The other transfer add was Jayden Nunn of VCU who averaged nine points per contest and shot over 40% from three.
The Bears also got the news that Jalen Bridges would return for another season, and Jonathan Tchamwa Tchatchoua is back as well.
4. TEXAS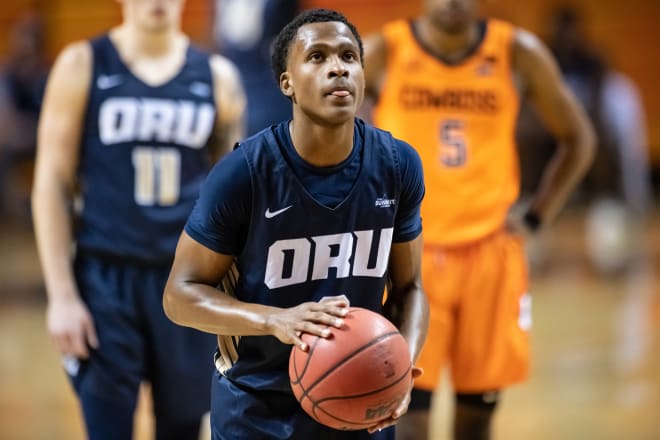 It was a strange offseason for the Longhorns, they immediately hired Rodney Terry as the permanent head coach and were able to retain Dillon Mitchell and Tyrese Hunter who tested the draft waters, they also added one of the best transfers available in Oral Roberts' Max Abmas.
However, the Longhorns had two major decommitments in the 2023 high school recruiting class who decided to play professional basketball for a year instead of going to Texas. Ron Holland, No. 5 overall, and five-star AJ Johnson would have been major additions to Texas, who now doesn't have any signed players from the high school ranks in 2023.
Other notables for the Longhorns are Kadin Shedrick who transferred from Virginia and the return of Dylan Disu.
Texas will have the talent to win every game they play in 2024, but with a head coach that isn't exactly qualified for the job and relying on hit-and-miss players or a newcomer to Power 5 basketball, the Longhorns probably hang around the Big 12 title race before falling to fourth.
5. K-STATE
2023 was a magical start to the Jerome Tang era at K-State. The Wildcats cruised through non-conference play with only one minor hiccup at Butler, and then got off to a hot start in Big 12 play and quickly got inside the AP Top 25's top 10. After a sluggish stroll to the end of the season, K-State rallied to rip off an Elite Eight run in the NCAA Tournament that included exciting wins over Kentucky and Michigan State.
Tang won Big 12 and National Coach of the Year, but year two will see him lose All-Americans Markquis Nowell and Keyontae Johnson. K-State also lost streaky shooter and big shot maker Ish Massoud to Georgetown and Desi Sills to graduation.
The good for K-State is that they finished with the No. 27 recruiting class in 2023, adding four-stars Dai Dai Ames and RJ Jones, as well as highly regarded three-star Macaleab Rich.
Tylor Perry was ranked as the 12th-best transfer by CBS Sports and K-State landed his commitment in early May. Perry was the C-USA Player of the Year at North Texas and averaged 17.3 points per game and shot 41% from three for the Mean Green. He is the ideal Jerome Tang/Baylor-style guard.
Things got a little dicey for a stretch, as K-State went over a month without adding to their roster and still had three scholarships and obvious holes on the roster, but last weekend the Wildcats closed on Creighton transfer and the 13th best portal player Arthur Kauma.
The Wildcats roster has a lot of unknowns, but the ceiling is extremely high with returning players or redshirts from a season ago having the chance to make significant leaps in 2024. Because of the unknowns, I have them at five, but won't be surprised if they finish higher.
6. TCU
Jamie Dixon got the Horned Frogs back in the NCAA Tournament last season and also still found a way to prevent TCU from cracking the over .500 mark in Big 12 play, something TCU still has not done since joining the league in 2012-2013.
TCU loses Mike Miles and Eddie Lampkin, but they return a lot of solid players and also added a strong transfer class of their own. Avery Anderson from Oklahoma State will play his final season of college basketball in Funky Town, as well as Jameer Nelson Jr., a strong transfer from Delaware who scored 20.6 points per game for the Blue Hens last season.
Emmanuel Miller
 could be in for a big leap, he averaged nearly 12 and 7 last season for the Frogs and will have an expanded role. This seems like the year TCU, after 11 long years, finally has a winning record in Big 12 play and competes for the top third of the league, but history tells us they will be good, just not good enough.
7. WEST VIRGINIA
Bob Huggins had one heck of an offseason, didn't he? The former Cincinnati and K-State head coach almost lost his job in May after using derogatory language to two different groups of people, but in the middle of all that he landed a very impressive transfer class.
Huggins added problem child Erik Stevenson last season and got the boom or bust that came with it, and he went back to that well for this transfer cycle. Kerr Kriisa from Arizona is the top add of the cycle, but Syracuse's Jesse Edwards and Montana State's RaeQuan Battle are also great additions.
The Mountaineers will also get Jose Perez, a strong transfer from Manhattan who spent all of last season in Morgantown after his coach was fired just days before the MAAC season started, but the NCAA forced him to sit out all of 2022-2023 as a mid-season transfer.
There is a lot of talent in Morgantown this upcoming season and some have a sneaking suspicion that all of this is a build-up for one final run for Huggs. That talent is like a giant powder keg though, it could blow up at any moment and I kind of expect it to with a lot of guys that expect to have the basketball and all (aside from Battle) that had flaws at past locations forcing them to transfer. West Virginia could finish second in the league, but it wouldn't shock me if they finished much lower than seventh either.
8. IOWA STATE
Iowa State is a perfect example of just how good the new Big 12 is going to be in 2024, the Cyclones lost a lot of contributors from an NCAA Tournament team last season, but they bring in the No. 11 overall recruiting class in the country. They also landed a top-50 transfer in Wofford's Jackson Paveletzke.
Iowa State lost Aljaz Kunc, Caleb Grill, Gabe Kalscheur, Osun Osunniyi and Jaren Holmes, all players that were significant minute-getters in 2023.
A few other transfers were added by the Cyclones, notably Keshon Gilbert who averaged double figures last season at UNLV and was recruited by TJ Otzleberger. The Cyclones' high school recruiting class is elevated by Waukee, Iowa, and No. 11 overall five-star Omaha Biliew.
Replacing a mass amount of players with Big 12 experience for some talented players, but guys that will have some feeling out to do early might set the Clones behind the eight-ball in the Big 12 race. They should still be an NCAA Tournament team, but they are likely a product of a tough Big 12 and have a middling record.
9. OKLAHOMA STATE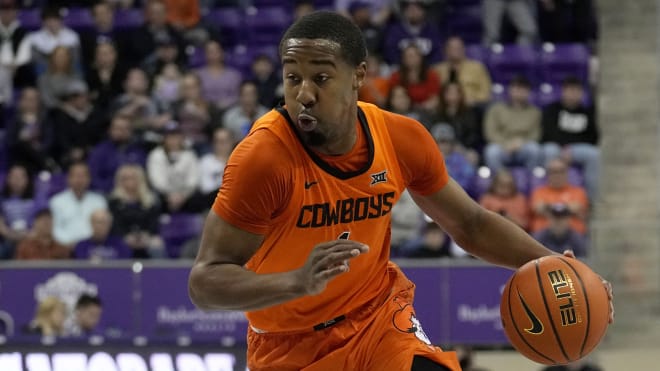 Ninth is the new eighth place! Mike Boynton seems like a great guy, but I continue to say he just isn't good enough to be a head coach in the Big 12. Oklahoma State has constantly been on the outside looking in of being a good team and his lone NCAA Tournament appearance came when Cade Cunningham was on the roster.
Boynton and the Cowboys look to have a roster cut out for ninth place again in 2024. Oklahoma State loses pretty much every significant player from last season, except for
. They signed a large high school class, that ranked 10th in the country featuring three four-stars and two three-stars. Also added in the transfer portal are double-figure scorers from Jacksonville and East Carolina, Mike Marsh and Javon Small.
It will be another year on the bubble for the Cowboys, but with more teams in the Big 12 they might finally be able to bust through in 2024, they will just need a few of those freshmen to get ready really fast.
10. CINCINNATI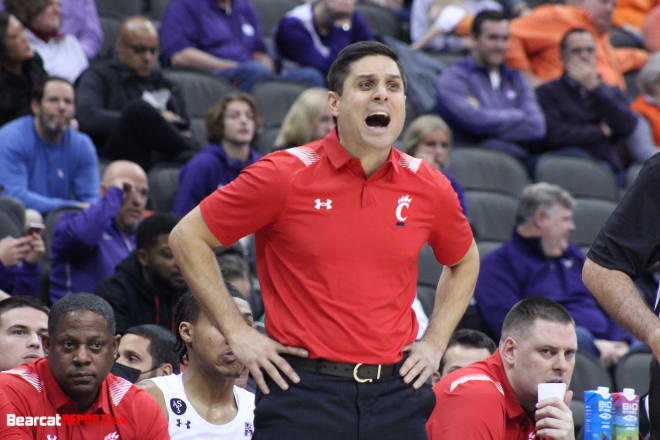 This will be Wes Miller's third season at Cincinnati after he took over for John Brannen who was abruptly fired following the 2020-2021 season. Miller has had a slow build to get the Bearcats back into the NCAA Tournament.
Sidenote: Miller will become one of the favorites to watch his courtside manner, he is a small guy with high energy and is always bouncing and shouting.
The Bearcats lose major contributors like David DeJulius, Jeremiah Davenport, Mika Adams-Woods and Landers Nolley from last season. But they will add CJ Fredrick from Kentucky, who needs to get a waiver from the NCAA to be immediately eligible and a pair of top recruits with Jizzle James and Rayvon Griffith.
Cincinnati is going to have a solid team, but like a lot of the teams in the bottom third of the Big 12 this upcoming season, they just aren't going to have enough to overcome the rest of the talent in the league.
11. UCF
They will have the worst basketball venue in the Big 12, but UCF has put together a respectable roster for their first season in their new home.
The Knights add five transfers who had strong success at non-Power 6 schools before coming to UCF and the roster seems built a little better than last year's that finished in the last half of the AAC despite having a lottery pick.
The most notable transfer is Jaykwon Walton who was terrific for Wichita State last season and transferred to Alabama after the season. Walton was arrested very early on after committing to the Tide and was dismissed from the team, ending up at UCF.
Spots 10-14 in the Big 12 this upcoming year are going to be interchangeable and feature teams adjusting to new situations, but I could see a world where UCF has the highest ceiling out of those five teams.
12. TEXAS TECH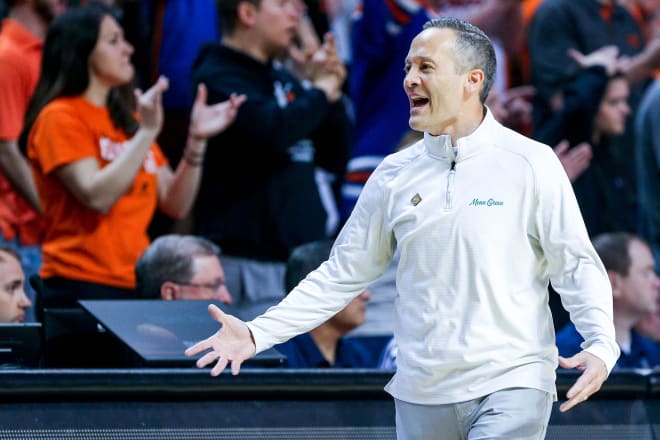 Grant McCasland is going to move the Red Raiders to the top of the Big 12 at a quick pace, but I don't see it happening in the first year.
Texas Tech loses five of their six best players from 2023 for different reasons, with only Pop Isaacs returning bringing some hope. It was a solid, but nothing special transfer class for the Red Raiders and there were possibly some hurt feelings that Tylor Perry chose K-State over Texas Tech early in the process.
I think Texas Tech is the greatest wildcard in the league next season, I wouldn't be stunned if they were an NCAA Tournament team, but the chances just seem unlikely given the roster situation and status of the Big 12 in 2023-2024.
13. OKLAHOMA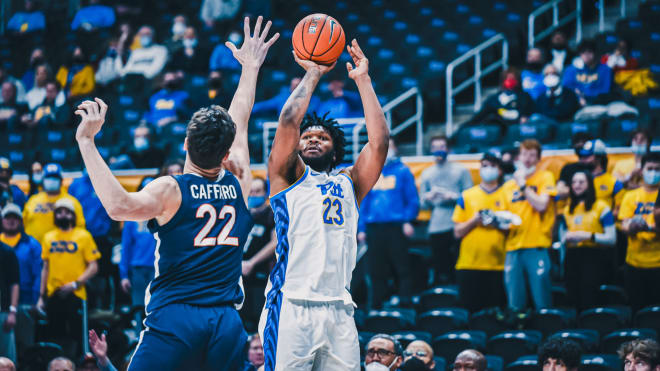 I didn't expect Porter Moser to be coaching at Oklahoma in 2023-2024, but he will be there and will use the 38th overall recruiting class and four-star Pitt transfer John Hugley to find a way to actually put more than 200 people in the Lloyd Noble Center for games.
Oklahoma wasn't great last year, and they lose six players to the portal and Tanner Groves to graduation. Hugley's talent might be able to carry the Sooners just a little higher than this spot, but they won't get above a 10th-place finish in the league.
14. BYU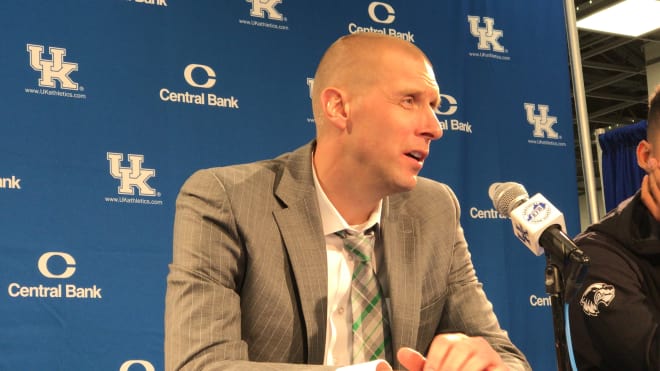 BYU fell off the radar in the West Coast Conference, finishing behind Gonzaga, Saint Mary's and San Francisco the last few seasons. Nothing special returns for the Cougars, relative to the rest of the Big 12, and the transfer class was even less special than Texas Tech's. The Cougars finished 5th in the WCC the last two seasons and have not been to the NCAA Tournament since 2021.
It might take the Cougars a few years and a coaching change to get moving in the right direction in the Big 12.
Comments
comments