by Mason Voth • EMAWOnline – Managing Editor – @TheRealMasonV
To see all EMAW Online stories and post and view premium message boards, sign up with promo code EMAW30 for your first 30 days free of EMAW Online. Use this link to sign up today!
Another edition of Mason's Monday Thoughts is here, with a heavy influx of conference tournament week chatter, but also the start of spring practice in Manhattan and baseball's big weekend.
1. BIG 12 TOURNAMENT WEEK
It's the most wonderful time of the year! Big 12 Tournament and conference tournament week is the best basketball week. Not the first week of the NCAA Tournament, because all of these teams are familiar with each other and it is high-major on high-major crime, or one-bid leagues with below .500 schools battling it out for a bid to the big dance and to win my FanDuel account more money!
I really do love this week, whether it is from the comfort of my own couch and having non-stop basketball at my disposal or in person on Thursday at the Big 12 and just sitting back and watching four awesome basketball games.
2. FOOD REVIEWS ARE COMING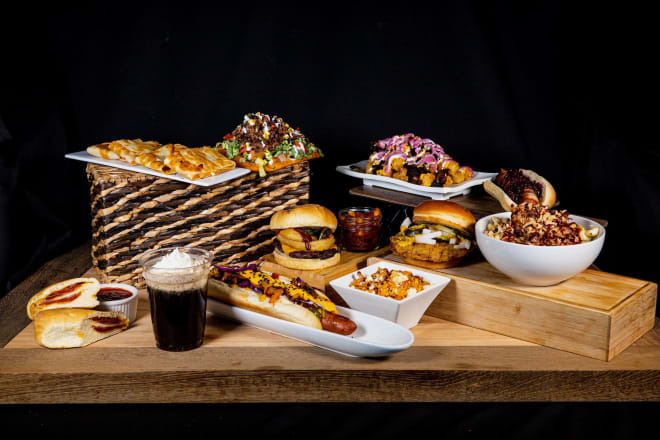 Brett Yormark wants the Big 12 to be younger, hipper and cooler. One way that the conference is trying to achieve that this week in Kansas City is by offering team-specific "foodie" options. This means the return of my food reviews on Twitter is needed to sample what the Big 12 has to offer for everyone at the T-Mobile Center. Below are the school-inspired eats at the Big 12 Tournament this week.
The Baylor Float (Vanilla ice cream and Dr Pepper)
Cyclones Tenderloin (Kaiser bun, breaded pork tenderloin, sliced onion, sweet and spicy pickles)
Jayhawks Mac & Cheese (pasta and creamy white cheese sauce, topped with house-smoked pulled pork, Levy signature BBQ sauce, and crispy fried onions)
K-State's Wabash Cannondog (Bacon wrapped jumbo hot dog topped with Wildcat Purple relish)
Stormin' from Norman Oklahoma Taco (Frybread topped with ground beef, shredded lettuce, chopped tomato, beans, onions, and chili)
Pistol Pete's OSU Fried Corn (Elote-style bacon-fried corn topped with crushed Doritos)
TCU Loaded Tots (tater tots, spicy queso sauce, chopped house smoked brisket, pico de gallo, topped with Horned Frog Purple sour cream)
Longhorn Quesadilla (Triple cheese quesadilla, steak or chicken, with Burnt Orange salsa rojo sauce)
Tech's Masked Rider Burger (All beef patty, Cheddar, fried onion ring, sweet pickled jalapenos and Red Raiders BBQ sauce)
West Virginia Mountaineer Roll (Sliced pepperoni and mozzarella cheese in a soft roll).
Globe Life Field Food Review: Cornbread Chili Pie Dog pic.twitter.com/CBgT5xnTOU

— Mason Voth (@TheRealMasonV) July 13, 2022
3. SPRING BALL OFFICIALLY BEGINS IN MANHATTAN
K-State's first practice of the spring is scheduled for 8:10 AM on Tuesday, March 7th. Later in the day Chris Klieman will brief the media on the beginning of spring practice and any other questions that are headed his way.
The Wildcats are planning on squeezing in two practices this week before spring break. The first open practice for the media won't be until March 28th.
4. VISITORS IN TOWN THIS WEEK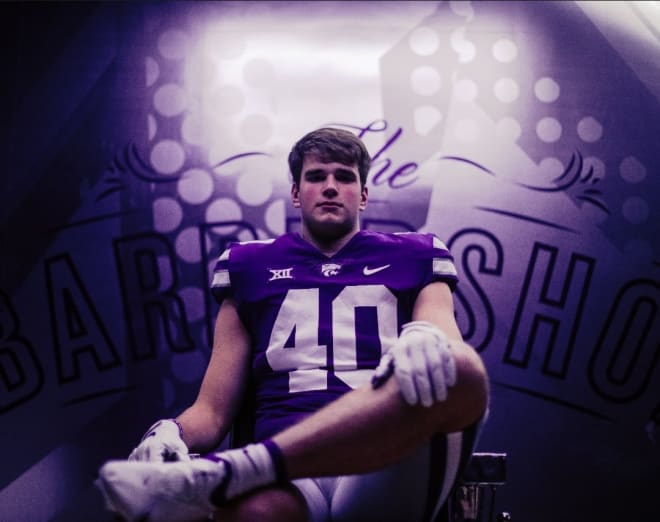 Last week the Wildcats welcomed Keaton Roskop and Michael Boganowski to town for visits. Roskop eventually committed to Iowa State over the weekend and it was phrased to me that he likely took the visit to K-State because he felt he owed it to them, despite being a heavy Iowa State lean from the get-go.
The Wildcats are set to welcome another visitor this week with CJ Brown. Later in the week Mitch Hodnett and Carson Bruhn will be expected. Bruhn visited Kansas over the weekend and the tight end is going to be a hot commodity in the recruiting cycle.
5. BABY BRACKET TRACKER
In lieu of a full Bracket Tracker this week since things would be changing rapidly over the weekend, I have a smaller version of it here.
Joe Lunardi has bumped K-State to a three-seed and Jerry Palm still has them as a two. The two seed would be nice for better second-round matchups for the Wildcats, as some of the projected six or 11 seeds are scary, like Kentucky, Creighton and others.
Another thing to keep an eye over the next week is where the projections have K-State going location-wise. Palm had moved K-State to Denver, while Lunardi kept K-State in Des Moines. Columbus and Orlando have also been in play at various times.
6. CONFERENCE TOURNAMENT WATCHABILITY RANKINGS
In addition to the Big 12 Tournament, here are the five other conference tournaments I look forward to watching this week.
1) Big Ten Tournament: second best league outside of Big 12, tons of games
2) Pac-12 Tournament: late night tips, bubble team(s) that need to make a run
3) Big East Tournament: not what it used to be, but games get delayed and run later into the evening, top of the league has been heavily competitive, Villanova might make a run
4) Mountain West Tournament: More late tips, four or five teams at the top that think they can win the tournament
5) ACC Tournament: The league has been weird and whacky this season, meaning anything can happen and they start the earliest of P5 tourneys on Tuesday
7. WAY TOO EARLY 2023-2024 BIG 12 BASKETBALL RANKINGS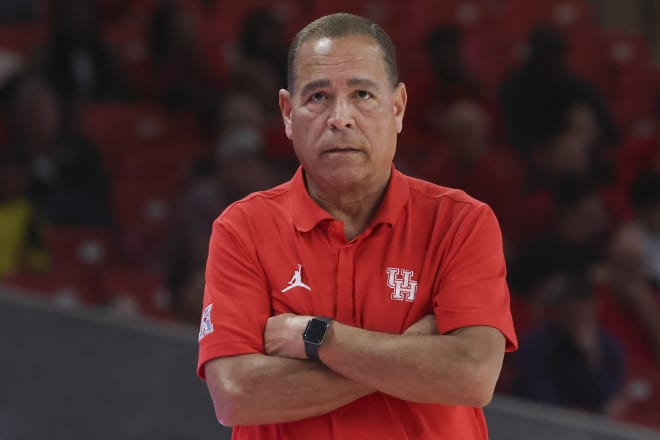 I started writing this on Sunday afternoon, watching No. 1 Houston battle with Memphis at the FedEx Forum. The game and the thread in the Cat Cave regarding K-State and the transfer portal needs for next season got me thinking about how the 14-team Big 12 will rank next season. Here is my swing at the league next season.
1) Kansas
2) Houston
3) Baylor
4) Texas
5) K-State
6) Iowa State
7) Oklahoma State
8) West Virginia
9) TCU
10) Texas Tech
11) Cincinnati
12) Oklahoma
13) BYU
14) UCF
8. "BROADCAST ENHANCEMENTS" FOR BIG 12 TOURNEY
In addition to the food that is coming to the Big 12 Tournament this year, the conference also announced "broadcast enhancements" that will be used for the ESPN broadcasts. Featuring locker room access, in-huddle views, and much more.
The access for the viewer at home is going to be great, but administrators and coaches around the league seem to be less likely to enjoy it. Multiple people with direct knowledge of the situation have voiced their frustration and concerns to me, regarding how this will play out this week in Kansas City.
9. STONEHILL BASEBALL…YIKES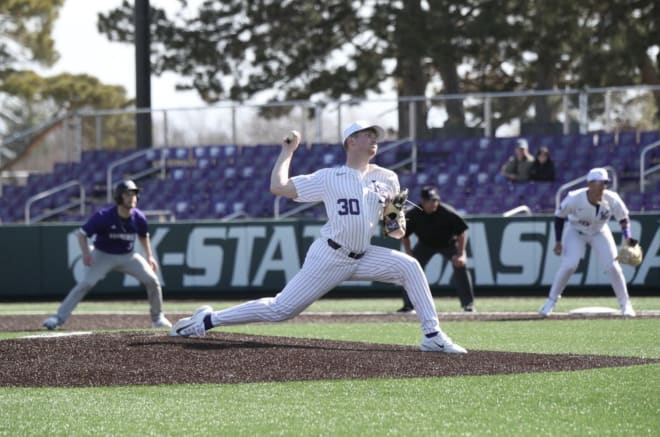 K-State baseball is in the midst of finishing their first four home games of the season this weekend, with two against Stonehill and two against Army.
Army battled with the Wildcats for a tight game on Friday evening, but K-State ultimately won. Stonehill, however, had to play two games on Saturday against K-State and then Army at Tointon Family Stadium.
The Wildcats beat up on Stonehill 25-3, including an 11-run 8th inning. Then they turned around and faced Army, who beat them 26-3 in 7 innings. Army had back-to-back eight-run innings in the 2nd and 3rd frames.
Stonehill is in their first season as a Division I program, moving up from Division II and joining the NEC. The Skyhawks are 0-7 heading into Monday's finale with K-State, and have allowed 117 runs in their first six games while scoring just 24.
So if you want to be entertained and enjoy runs galore, take in Wildcat baseball this evening.
10. JULIUS "JUJU" BRENTS GOES OFF AT NFL SCOUTING COMBINE
The 2023 NFL Scouting Combine finished on Sunday, and the Wildcats were well represented this year with Malik Knowles, Deuce Vaughn, Felix Anudike-Uzomah and Julius Brents participating.
Brents, who is going by "Juju" in the NFL, showed up and dominated all of the drills and workouts he did. Brents also measured well, logging the longest wingspan for a corner in combine history, at 82 5/8 inches. Brents ran a 4.53 in the 40, which was really the only "negative" (relative term) for Brents at the combine. He will have a shot to improve that number for scouts at K-State's pro day later this month.
Julius Brents had himself a DAY at the NFL Combine.

Brents jumped 41.5" in the vertical, which was 2nd among all CB's.

Brents jumped 11'6" in the broad jump, which was 1st among all DB's.

Brents completed the 3 Cone in 6.63 seconds, which was 1st among all DB's

Brents… https://t.co/4Ue3crtIEi pic.twitter.com/cmho6CDFnx

— NFL Rookie Watch (@NFLRookieWatxh) March 4, 2023
One of the reasons #RAS exists is so we can look at performances like the one Julius Brents put up and recognize it for the elite athletic performance it was, without dwelling on a pedestrian 40 time.https://t.co/DYGZxA7Xa6 #RAS pic.twitter.com/fePhpDUTBB

— Kent Lee Platte (@MathBomb) March 4, 2023
Comments
comments