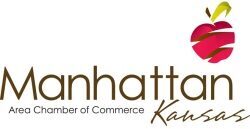 The Manhattan Area Chamber of Commerce has promoted Marcia Rozell to the position of Director of the Manhattan Convention and Visitors Bureau.
Rozell has been with the Chamber since 2008, working in a variety of roles with Visit Manhattan, including most recently as sports and leisure sales manager. Chamber President Jason Smith says after a nationwide search was launched in January, it became clear that Rozell was the best candidate for the job.
Rozell replaces Karen Hibbard, who retired from the Chamber in February after more than two decades. Smith says the tourism arm of the Chamber is an important component to promoting Manhattan as a place to not only travel to but also do business.
Visit Manhattan is funded by transient guest taxes through a contract with the City of Manhattan, tasked with promoting travel and tourism.
Comments
comments