by Mason Voth • EMAWOnline – Managing Editor – @TheRealMasonV
With this year's Super Bowl on the horizon, it got me thinking about who the most recent Wildcats to win the Super Bowl were. So below, the last five K-Staters to hoist the Lombardi Trophy will be listed with some notes on their season and appearance in the big game.
Of note, there will be no Wildcats in this year's Super Bowl between the Philadelphia Eagles and Kansas City Chiefs.
BYRON PRINGLE (CHIEFS) – SUPER BOWL LIV
Byron Pringle's
 first season on the field for Kansas City resulted in a Super Bowl victory for the Chiefs over the San Francisco 49ers. Pringle didn't do anything on offense in the game for the Chiefs, but he made his presence felt on special teams, as the wide receiver was on kickoff coverage and made two tackles in the game for Kansas City.
Pringle caught just 12 passes and one touchdown in his first season of action in the NFL, but by his third year hauled in over 40 passes and parlayed his four years in Kansas City into a $4,000,000 contract with the Chicago Bears this past season.
DARREN SPROLES (EAGLES) – SUPER BOWL LII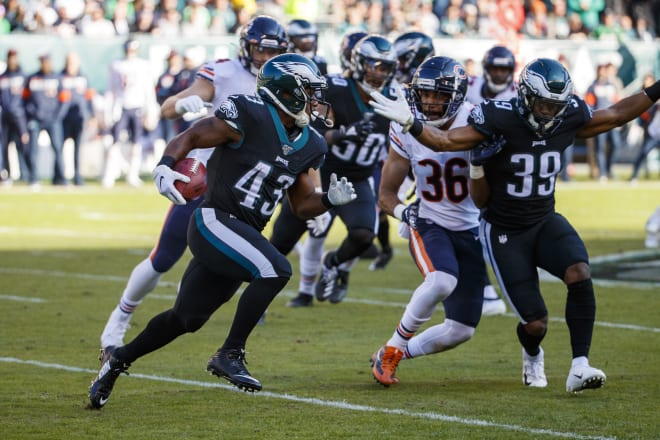 K-State's best running back of all time was a game-changer in the NFL, becoming the first true all-purpose player in the game. Darren Sproles started his career and played for some really good San Diego Chargers teams that could never make it to the Super Bowl, he failed to get there with the New Orleans Saints as well. In 2014 though, Sproles made it to Philadelphia where he would play the last six seasons of his career.
Sproles' first three seasons in Philly, he played in at least 15 games each year, but in his final three seasons, he battled through injuries, each year making the decision to come back and try to help the Eagles get over the hump.
Finally, in 2017, Sproles' Eagles delivered a Super Bowl victory. Unfortunately, Sproles was injured and had his season ended in week three of that season which would set a sad precedent for the rest of Sproles' career. After playing just three games in 2017, Sproles would only play in six games each of his final two seasons in the NFL.
GLENN GRONKOWSKI (PATRIOTS) – SUPER BOWL LI
Glenn Gronkowski
 was a bystander for the greatest comeback in Super Bowl history. He was a member of the Patriots' practice squad and is technically recognized by the NFL and the Patriots as a Super Bowl champ.
There are certainly perks to having a brother that might be the best tight end in NFL history. Gronkowski would only be in the NFL for two seasons and was cut and re-signed many times in the 2016 season. The only game Gronkowski ever appeared in during his career was with the Bills in 2016 before being cut and picked up by New England.
JORDY NELSON (PACKERS) – SUPER BOWL XLV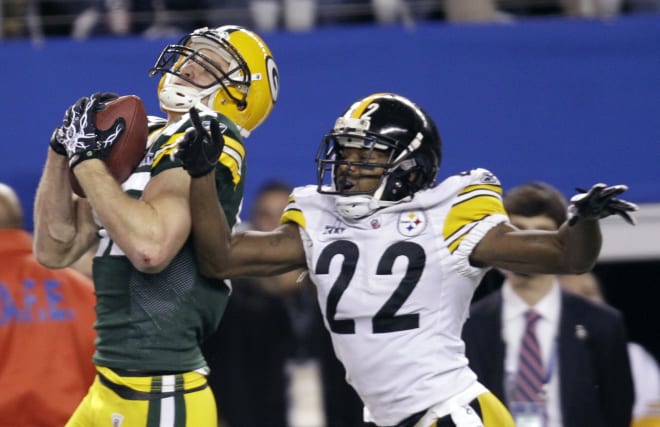 Jordy Nelson wasn't quite the receiver he would eventually become in the NFL in 2010 when the Packers defeated the Steelers in the Super Bowl. Nelson was still able to contribute with over 500 yards receiving that season and in the Super Bowl win over Pittsburgh, he came up big. Nine catches and 140 yards plus a touchdown led Nelson to be the top target of the night for Aaron Rodgers.
It was a good preview of what was to come for Nelson, who would eventually have four 1,000-yard seasons for Green Bay and become a member of their hall of fame.
NICK LECKEY & MARK SIMONEAU (SAINTS) – SUPER BOWL XLIV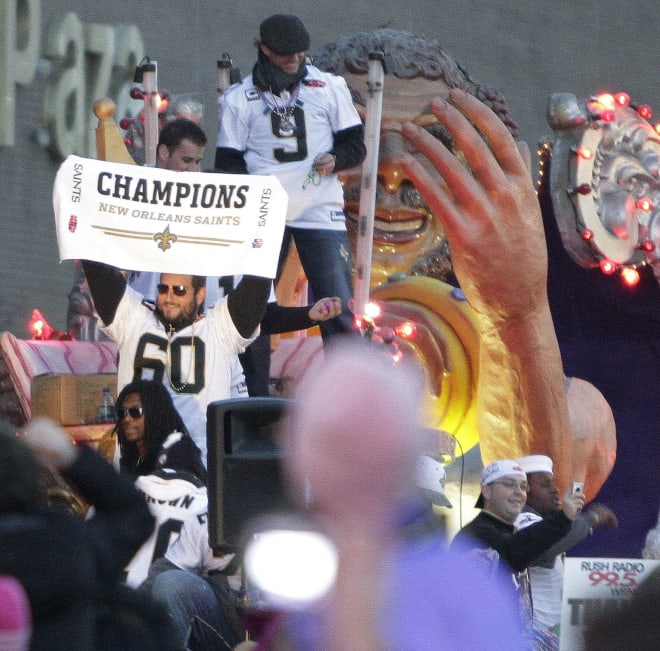 The two K-Staters teamed up in New Orleans to help the Saints win their first Super Bowl and defeat Peyton Manning and the Indianapolis Colts.
Mark Simoneau was placed on injured reserve in the preseason of 2009, and spent three years in New Orleans. Nick Leckey made the most of his only postseason appearances, playing in all three Saints victories and earning a Super Bowl ring in his final season on an NFL roster.
Comments
comments